Online Psychology Services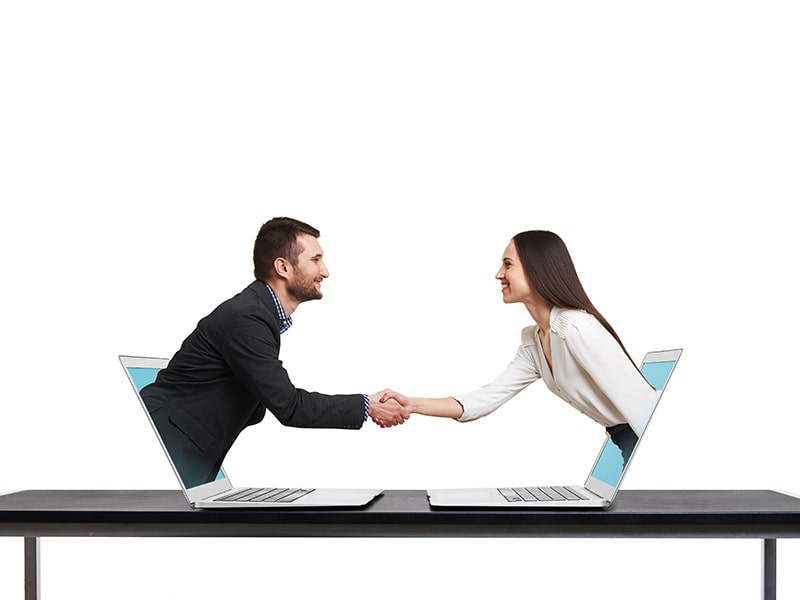 Online Psychology in Australia is a professional online psychological practice offering safe, authentic and confidential therapeutic services to people across Australia. Our service provides a flexible option for attending a face-to-face consultation.
We have partnered with Talked to offer affordable and easily accessible online Medicare relatable psychology services.
Your treating psychologist will work with you in a way that honours your unique needs and personal framework. Working together to unpack current challenges and explore solutions to promote and further develop helpful ways of engaging in everyday life.
You may be experiencing a range of challenges, at home or at work. Perhaps you feel:
Stressed, sad, or worried
Stuck in your current situation, but unsure how to resolve it
Unsure how to cope with a significant life change
Uncertain about changes or difficulties at work
Concerned about personal relationships with your partner, family or children
Finding it hard to come to terms with things that have happened in the past.
At Online Psychology we value and offer a collaborative strength-based approach to helping you find solutions, explore beliefs and choices, while developing greater personal insight and growth to help meet future life challenges.
You may or may not be aware of different therapeutic approaches your psychologist may employ in their work with you. A theoretical approach is a theory (or theories) that underpins your psychologist's consideration and conceptualisation of your current situation and the most appropriate therapeutic intervention to help you achieve your therapy goals.
Theoretical approaches are varied, some of which may include behavioural, cognitive-behavioural, schema focussed or psychodynamic theories. The theoretical approach will also help to determine the therapeutic techniques your psychologist may use, such as identifying and evaluating thoughts, emotions and behaviours, refocusing attention, or learning new skills and strategies. Psychologists are often trained in various theories allowing you and your psychologist to develop a therapeutic plan tailored to your needs.
Book with a Medicare psychologist today
By partnering with Talked, Online Psychology is able to offer same day bookings for medicare psychologist so that you can see a psychologist online within 24 hours.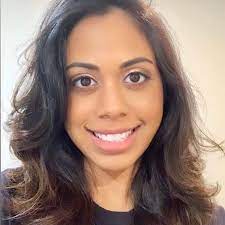 Dinelka is an experienced psychologist who enjoys working with clients in an open and non-judgemental environment, while helping them navigate through different life issues. The presentations she mainly works with are depression, anxiety, low self-esteem/self-confidence, stress, work-related issues and couples counselling. Read more about Dinelka on her Talked profile or book immediately below.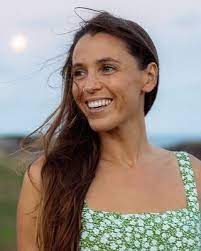 Heulwen is a warm and compassionate Clinical Psychologist who takes a holistic, client centred and evidence based approach to healing. She provides individual therapy to adolescents (16 and above) and adults with a special interest in supporting women with stress, anxiety disorders, depression, trauma, burnout, pre-menstrual dysphoric disorder, postpartum depression, and relationship issues. Read more about Huelwen on her Talked profile or book immediately below..

View more medicare psychologists
Cognitive Behaviour Therapy (CBT) in Australia
Cognitive Behaviour Therapy, often referred to as CBT, is an integrative form of therapy that draws from both cognitive therapy (the way we think) and behavioural therapy (the way we act). The underlying premise of CBT is that people are not distressed by the events they experience, but rather their thinking and beliefs about those events. CBT assumes that our thoughts significantly impact our emotional state and general mood, and therefore general quality of life.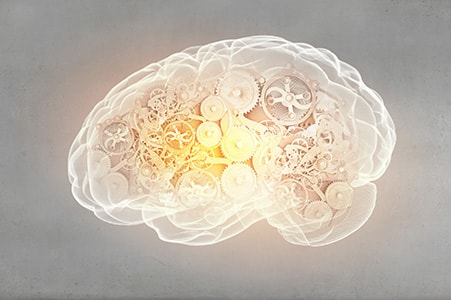 As a psychological therapy, CBT aims to assist in identifying thought patterns that may lead to a distressing emotional state, and to develop strategies that can be used to manage their impact. CBT values a supportive and collaborative therapeutic relationship and is interactive in that you and your psychologist work together to:
identify your current difficulties and your goals for therapy,
develop a treatment plan,
identify strategies for you to practice and develop in-between sessions, and
review therapy progress toward your identified goals.
While CBT may not be suitable for everyone, evidence for the effectiveness of CBT as a treatment is considerable, and for some psychological difficulties is the treatment of choice. Research evidence (see Karyotaki et al., 2017) suggests that CBT as an online psychology therapy is effective and may assist in treating distressing symptoms of depression and anxiety and associated behavioural difficulties. Accessing CBT via online psychology services may be particularly useful for people located in rural and remote areas, or for people with mobility or time constraints.
Schema Therapy in Australia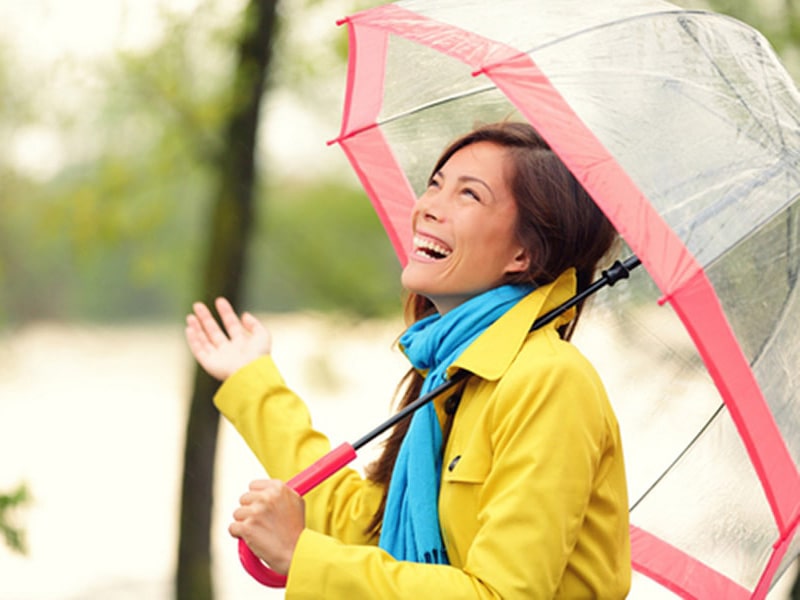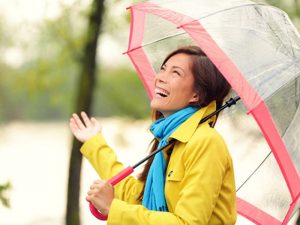 Schema Therapy, also an evidence-based integrative form of therapy, emerged from traditional cognitive therapy. Schema Therapy provides a basis upon which people can recognise and change their negative and often distressing life-long thinking patterns called schemas.
Schemas are negative enduring and pervasive beliefs and feelings a person has about themselves, others, and the environment, of which an individual may or may not be consciously aware. We view the world through our schemas (Bricker & Young, n.d.). They begin to develop during childhood when core needs are not being met (e.g., feeling safe, loved, valued, and that we belong) and persist in adult life as patterns of repeated difficulties (e.g., relationships, work, general contentment).
In contrast to the primarily short-term focus of CBT, Schema Therapy often has a longer treatment time-frame as it focuses on identifying core schemas, understanding how and why they developed, and working toward healing the schemas. Like CBT, you and your psychologist will work together to identify your therapeutic goals and develop a therapeutic plan. Therapeutic intervention consists of identifying schemas (usually more than one), the coping styles and behaviours you may have developed in response to the schemas, and to assist you to learn and develop well-balanced ways of engaging in everyday life.
The overall goal of Schema Therapy is for a person to gain a deeper level awareness of themselves and others, and therefore change these long-term life patterns.
Potential benefits of online psychological counselling in Australia
For some people, the prospect of consulting a psychologist may seem daunting. It really doesn't have to be. Your treating psychologist will be understanding and supportive, explaining how the process works and answering any questions or uncertainties you may have.
Receiving this therapy online can have many benefits, particularly for people who:
Live in remote or rural locations and don't have a psychologist's practice within easy reach
Working long hours or shift work and can't find a convenient time for a face-to-face appointment
Have hearing difficulties or mobility challenges
Find visiting a psychologist's physical office particularly daunting.
Similarities and differences between online counselling and a face-to-face consultation
There are many similarities between face-to-face and online psychological counselling services, including:
You will always interact with the same psychologist who not only has years of experience in offering face-to-face consultations, but is also specifically trained in providing online therapy
We take privacy and confidentiality seriously. Personal information you share during the counselling will remain confidential, and we use encrypted software developed for online telehealth psychology consultations.
Theoretical frameworks and therapeutic approaches used by your psychologist are evidence-based.
The main difference is that you and your psychologist will be in different locations. You may be anywhere in Australia, whereas your psychologist will be responding from consulting rooms in Cairns.
How does online psychological counselling work
Online Psychology offers online psychologist consultations via telephone, live text chat and video conference. All consultations last for approximately 50 minutes.
During your initial consultation, your treating psychologist will explore what has brought you to seek help by asking you routine detailed questions. This is to help you identify your therapeutic goals, and for your treating psychologist to assess how to best assist you.
All subsequent sessions will focus on addressing your identified treatment goals and needs.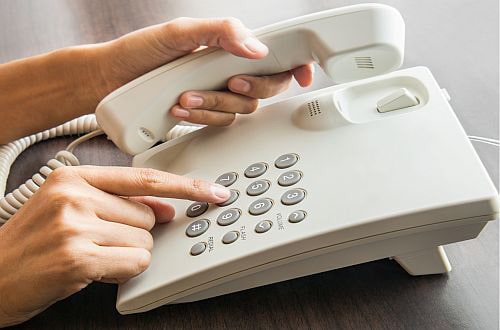 Telephone therapy allows you to attend your counselling session via mobile phone or landline.
Sessions are booked in advance and a standard session is 1 hour.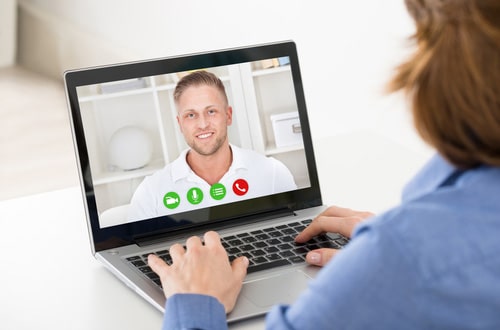 A video conference allows you and your psychologist to have a live visual and/or audio communication wherever you are.
Sessions are booked in advance and a standard session is 1 hour.
** Online Psychology in Australia uses and recommends encrypted and/or HIPAA  ( www.hipaa.com ) compliant technology.